On the morning of May 26, 2023 Future Science Forum was successfully held in the Exhibition Center of Zhongguancun National Independent Innovation Demonstration Zone. On the same day, the Future Science Award winners, experts and scholars from world-renowned universities and academic institutions, industry leaders and other heavyweight guests appeared at the event.
Science is a driving force for innovation, development and progress, and a powerful weapon in tackling global challenges. Promoting international exchanges and cooperation in science and technology with more open thinking and measures, accelerating, broadening and deepening the positive impact of scientific progress on society with science as the engine, will form a positive circle in which scientific progress drives economic and social development and social and economic progress feeds back scientific progress.
In this context, as one of the parallel forums of 2023 Zhongguancun Forum, 2023 Future Science Forum is co-sponsored by the Future Forum and the People's Government of Chaoyang District. The event aims to build an international communication platform integrating the functions of science popularization, frontier scientific information exchange and talent exchange. By focusing on cutting-edge international scientific and technological innovation issues, gathering scientific forces in the new era, carrying forward the scientific spirit, advocating global innovation exchanges and cooperation, building Bridges between science and all sectors of society, and encouraging and supporting a new generation of young scientists to carry out creative, groundbreaking and subversive research.
Yang Hongfu, director of Chaoyang Park Management Committee, said in his speech: In recent years, the Chaoyang District Government and the Future Forum have carried out all-round cooperation in the holding of science popularization activities, the introduction of high-end talents, and the exchange of scientific and technological information, which has promoted the gathering of top scientists and investors from all over the world in Beijing and their attention to Chaoyang, and promoted the cross-border exchanges and cooperation between the government and the scientific, industrial and investment communities. At the same time, it also provides strong support for attracting outstanding scientific and technological innovation talents and creating a good atmosphere for innovation and entrepreneurship, which fully reflects that the Chaoyang District government adheres to innovation-driven, implements the national innovation-driven strategy and attaches great importance to scientific and technological innovation.
Encourage young scholars to challenge the "no man's land" of science, and bright future with scientific points of light!
Liu Qin, the 2023 rotating chairman of the Council of the Future Forum, the foundation donor of the Future Science Award and the founding partner of Wuyuan Capital, as the representative of the Future Forum, expressed his welcome and gratitude to the participants.
He said that as a science public interest organization, the Future Forum aims to be based in China and open to the world, constantly set an example of scientists, gather domestic and foreign scientific and technological talents, and drive social forces to promote scientific and social development. Scientists, as the most curious and thoughtful representatives of mankind, are leading mankind to explore in unknown areas, which requires greater attention and more effective support from people. Young scientists are the inheritors and main force of scientific and technological innovation and the shaping of the future. We hope to encourage and lead more young scientists to explore the future and challenge no man's land by supporting communication and exchange of young talents, project docking and scientific and technological innovation in Asian countries. "I hope this forum can bring together scientists from all over the world for interdisciplinary exchanges and discussions, discuss the necessity of international exchanges and cooperation in the new era, and let the bright spot of science shine in the future!" "He said.
Leaders of science and industry gather to discuss openness and inclusiveness in the scientific spirit
Joseph Sriyal Malik Peiris, Professor of Virology at the School of Public Health of the University of Hong Kong and winner of the Life Sciences Award 2021 Future Science Awards, delivered a keynote speech entitled "Opportunities in Biomedical Research and Advantages of International Collaboration".
He noted that biomedicine is a key field shaping the 21st century, offering significant opportunities to benefit humanity and drive innovation and technological development. Customised medicine, stem cell technology, regenerative medicine, bioengineering and robotics are just a few of the areas where rapid change is likely to occur. Productivity in this field must be measured not only by its commercialization and the creation of spin-off companies, but also by its improved health and well-being, with longer productivity cycles in turn translating into substantial economic and social benefits.
At the "Openness and Inclusiveness of the Scientific Spirit" Summit dialogue, Lin Jianhua, former president of Peking University and first director of the Research Center for Future Education Management of Peking University, said as the host that the report of the 20th CPC National Congress put forward the new conclusion that "education should give priority to development, self-reliance in science and technology, and talents should lead and drive". The "trinity" coordinated development of science and technology, education and talents has become the strategic demand of the country. How to promote the dissemination of scientific spirit and the development of scientific cause from the perspective of public welfare has also become a topic of great concern.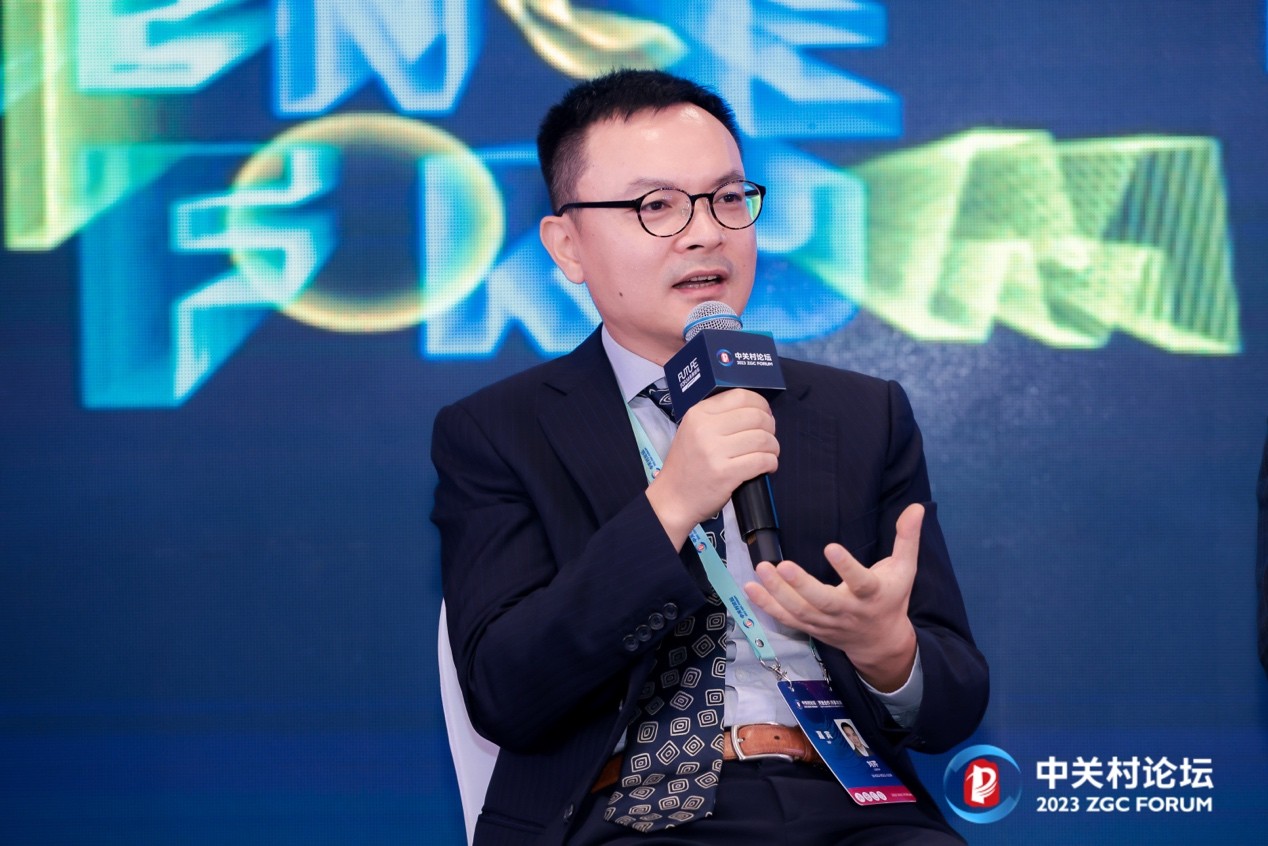 Liu Qin believes that the development of science needs to be connected and complementary with industry, university and research. "If science does a lot of exploration and puts some of its energy into industry-university research, it can turn some of the pure curiosity and scientific research into industry, into products and services that ordinary people can feel." When it comes to the creation of industry-university-research mechanism, Liu Qin pointed out: "First, we should try our best to transform scientific and technological innovation into industry-university-research, improve productivity and the overall welfare of society, and help society achieve commercial progress. At the same time, we need to make a conscious effort to move away from simple financial rewards and actually put some of that money back into science, so that science doesn't end up without a source of water, and the industry doesn't end up without long-term support from the source of basic science."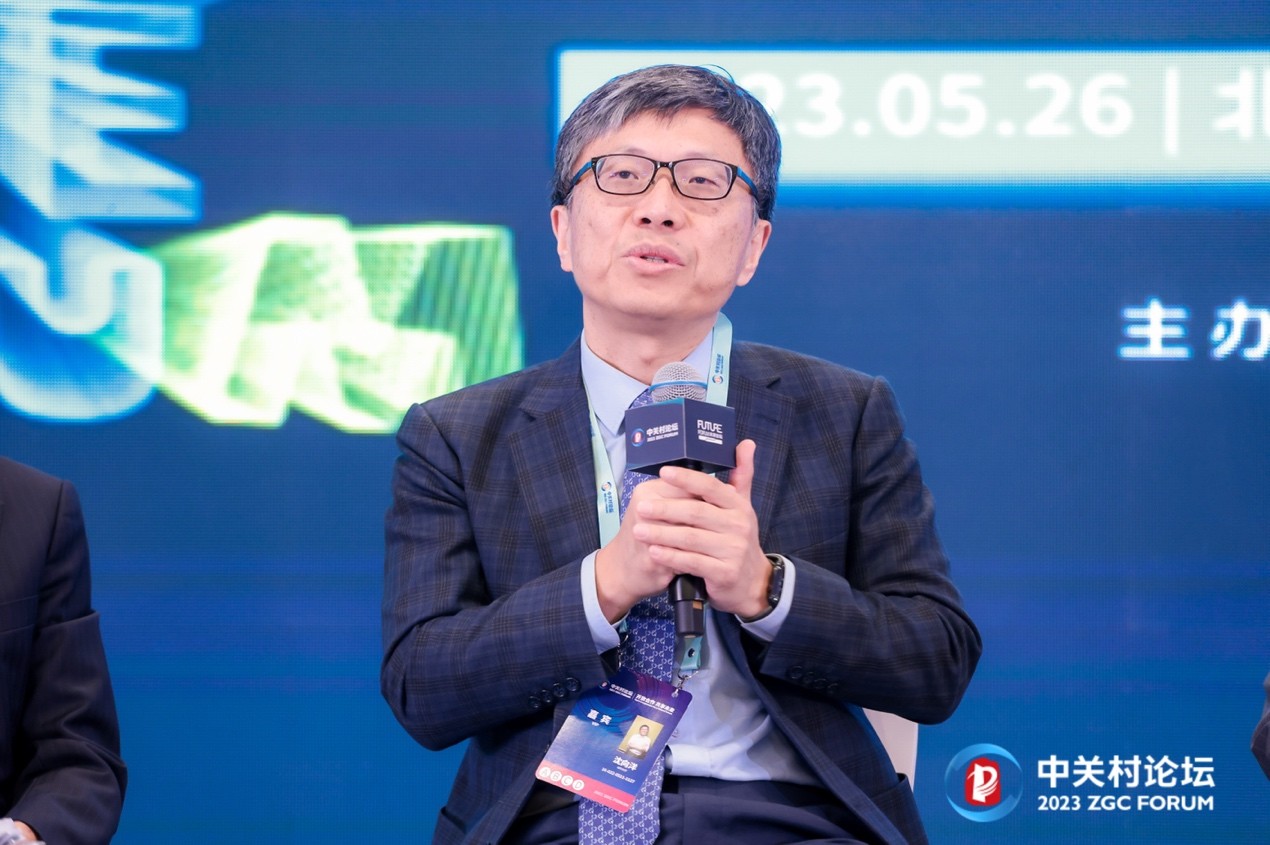 Shen Xiangyang, member of the Future Forum, professor at the Institute for Advanced Study of Tsinghua University and foreign member of the US National Academy of Engineering, pointed out in the dialogue that the problems faced by science are also problems faced by all mankind. In this process, the industry needs to continue to open international exchanges, broaden scientific horizons, and jointly address challenges in the cross-integration of science.
At the same time, Professor Shen made a comparative analysis of various forms of scientific incentive mechanisms such as government funds and venture capital funds. In his view, the power of public welfare is a useful complement to the development of science. "Since its establishment, the Future Forum has been supporting the development of science with an innovative public welfare model. We hope that by supporting basic academic research, we can create a social culture that respects science and advocates innovation, and through a series of popular science activities, attract more young people to have curiosity about science, pay attention to and love science."
Wang Qiang, director of the Future Forum, donor of the Future Science Awards - Mathematics and Computer Science Awards, and co-founder of ZhenFund, said in the dialogue that long-termism from the perspective of science and long-termism from the perspective of investment logic are just two opposite directions. He pointed out that the advantage of public welfare is that it has no purpose. Its sole purpose is to bring benefits to social development. As far as Future Science Award is concerned, it is an international and open science award. Since its establishment eight years ago, it has been practicing the principles of justice, fairness and public trust, emphasizing the ultimate credibility, hoping to influence the world and the next generation with the innovative scientific spirit through a professional and independent evaluation mechanism. In Wang's opinion, public welfare organizations are well suited to open international exchanges. In 2022, the Future Science Awards series will be held in Beijing, Hong Kong and Shenzhen at the same time. Through online and offline events such as academic reports of the laureates, science summits and dialogue with youth of the laureates, scientists, science lovers and young people from all over the world will have pure and high-quality scientific exchanges and collisions on this platform. This is a very rare thing.
Zhang Xiang, President of the University of Hong Kong, academician of the Chinese Academy of Sciences and academician of the National Academy of Engineering of the United States, pointed out that the definition of science must include the word "openness". In particular, scientific issues such as climate, carbon emissions and human health in recent years are challenges to the survival of all mankind, which need to be addressed by strengthening international cooperation. In his view, supporting science in the form of public welfare actually creates a kind of social civilization. "Unrequited encouragement of scientists to explore the unknown, to be truth-seeking, realistic, and fault-tolerant are all things that are sorely needed in all aspects of our society." "He said.
Scholars around the world focus on young scientists' innovation support and international exchanges and cooperation
Katsushi Ikeuchi, Professor Emeritus at the University of Tokyo, Senior Principal Research Manager at Microsoft and member of the Steering Committee of the Asian Young Scientists Foundation, delivered a keynote speech titled "Artificial Intelligence, Robotics and Computer Vision -- Review and Perspective Overview".
Using artificial intelligence as an example and the Cambrian explosion in biology as an analogy, Prof Ikeuchi discusses the importance of cross-disciplinarity. He said that with the advances in digitization in recent years and the overheated field, there seems to be a common trend in some fields of research to intensify myopic and narrow research. He pointed out that in order to promote the all-round development of science and technology, young researchers should have both a diachronic perspective of past activities and an interdisciplinary synchronic perspective.
At the "Science Innovation and International Cooperation" Summit, Dr. Jingke Weng, Associate professor of Biology at MIT, member of Baekdu Institute of Biomedicine, and member of the Steering Committee of the Asian Young Scientists Foundation Project, introduced the Asian Young Scientists Project Foundation Project as the guest host. "In the last 20 years, the pace of technology has accelerated," he said. In the process of growing up, young scientists are faced with many challenges, such as fierce competition for project applications, difficulty in publishing papers, and high life pressure. The success stories of previous generations of scientists may not always apply to them. "It's a systemic problem that requires the entire science community to work together to create the right environment and incentives to help young scientists grow up as quickly as possible."
Katsushi Ikeuchi pointed out in the dialogue that most resources are obtained by senior researchers, and young researchers need the support of the entire academic community. In addition, many young scientists do not know the history of the field, which is a hindrance to revolutionary innovation in science. "Innovation can only happen on the shoulders of giants," he said. "Some academic progress needs to be reviewed and reflected upon. By creating such an atmosphere, we hope to encourage young researchers to conduct scientific research from a diachronic perspective." In addition, Professor Kochi believes that young scientists need to participate in interdisciplinary exchanges and international cooperation through more public welfare platforms. "If we can work together, science will be more efficient." "He said.
Competition is the biggest problem young scientists face, said Ma Dawei, a researcher at the Shanghai Institute of Organic Chemistry under the Chinese Academy of Sciences, professor at Southern University of Science and Technology, academician at the Chinese Academy of Sciences, and member of the Steering committee of the Asian Young Scientists Foundation. In the past decade, China has seen a wave of researchers returning to China, he said, noting that competition for resources such as funding and students is fierce, making it difficult for young scientists to settle down and work hard in a decade. Professor Ma Dawei believes that universities continue to recruit more talents, but the lack of consideration for the sustainable development of talents has not formed a good ecological system for the growth of talents, which also affects the formation of a healthy scientific research mechanism, and needs more attention and attention from the society.
Li Shiuan PEH, chair professor at the School of Computing at the National University of Singapore and a member of the steering Committee of the Asian Young Scientists Foundation, gave his views. Young scientists need to have signature results to show to the world, she says, so research problems need to have a global perspective. Through global public interest platforms, it is meaningful to collaborate with interdisciplinary and senior researchers to share understanding of scientific issues and expand ideas for scientific research.
Zeng Yu, managing partner of MSA Capital and donor of the Asian Young Scientist Foundation, pointed out that the fierce competition for scientific research talents makes it difficult for young scientists to truly be "friends of time". We need to tilt resources and experimental equipment early in their research life to give them the confidence, courage and determination not to follow. It's very important to try to really do some original innovation. In addition, Zeng Yu believes that governments at all levels are increasing their support for scientific research, and more diversified incentive mechanisms have emerged in the private sector, through the linkage of multi-dimensional training mechanisms among the government, universities, research institutions, startups and enterprises. "For example, our Asian Young Scientist Fellowship, launched and supported by the private sector in 2022, is a good example that will contribute to the formation of a multi-disciplinary research talent training model." "She said.