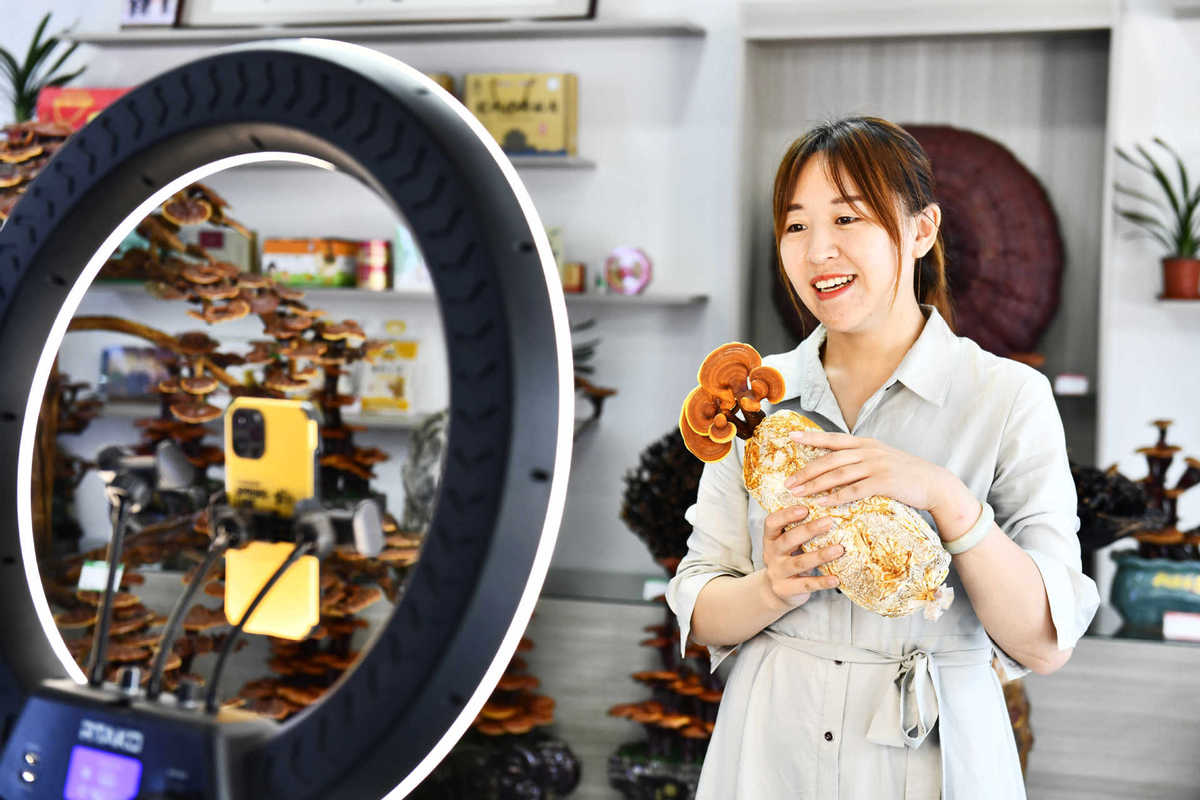 A woman promotes lingzhi mushrooms via livestream in Guanxian county, Liaocheng city, East China's Shandong province, July 9, 2022. [Photo/Xinhua]
Lingzhi mushrooms, which have been used in traditional Chinese medicine for more than 2,000 years and are thought to promote health and longevity, have also become a key to promote rural vitalization and increase people's income.
Some regions in China have developed the lingzhi-related industry and formed a complete industrial chain, including breeding, cultivation, processing and selling.